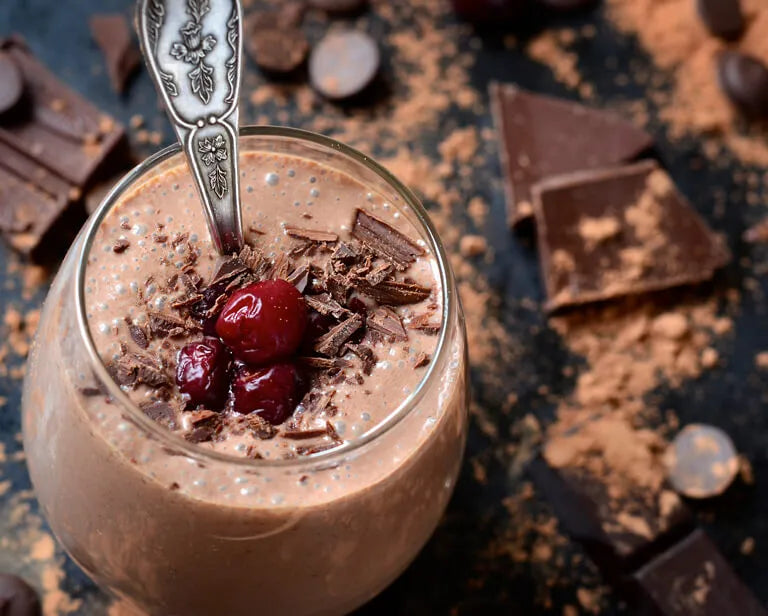 Beat the Summer heat with the frozen blended Black Forest Mocha. This recipe, mixed with MOCAFE™ Wild Tribe Moka, will guarantee you the sweet, perfect coffee fix. Yum!
INGREDIENTS
DIRECTIONS
Substitute regular Milk for Almond Milk or Soy, if needed. Place all ingredients in blender. Blend until smooth. Pour and serve.
Optional – top with whipped cream and fresh cherries, dust with chocolate powder, or chocolate chips with a cherry on top.
---