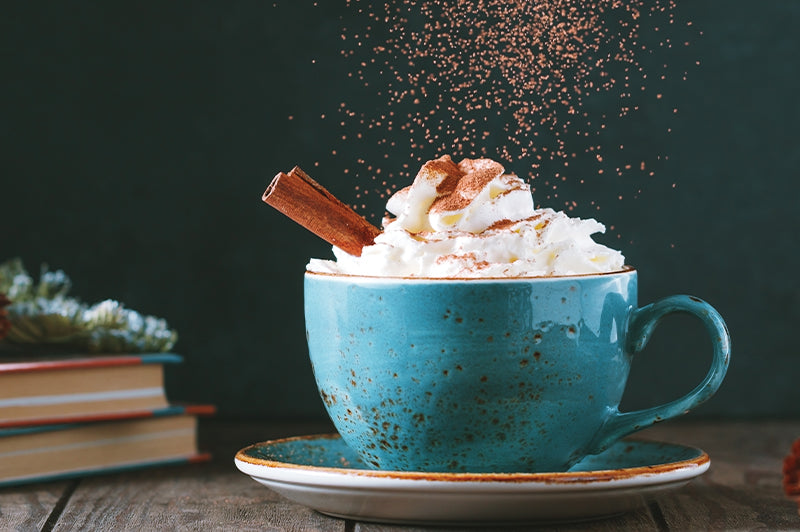 If you want to experience the most authentic Mexican hot chocolate or cacao drink, the one that is thousands of years old, try out Mayan mocha recipe.
INGREDIENTS
12 oz. steamed milke
1 1/1 oz espresso
whipped cream
DIRECTIONS
12 oz. Serving: Place 1 1/2 scoops in cup, pour in 1 1/2 oz. espresso and stir. Fill with steamed milk and top with whipped cream. Optional – Dust with ground chocolate or cinnamon.

For 16 oz. Serving: Use 2 scoops and 2 oz. espresso.
---