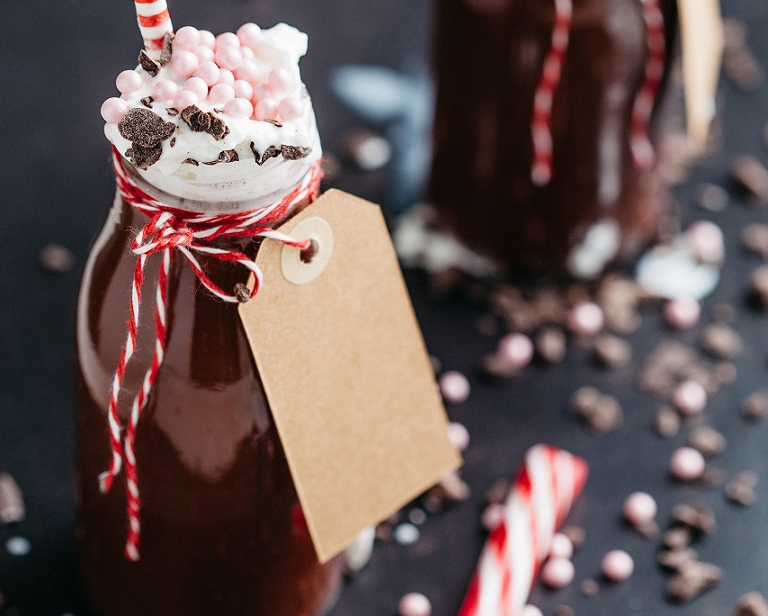 A refreshing, minty flavored smoothie that's guaranteed to chill your taste buds (and your stomach.) The sweetness of MOCAFE™ White Chocolate and the crisp taste of peppermint will cool your socks off in the hottest of weather!
INGREDIENTS
4 oz. cold Milk
12 oz. Ice
1 oz. Peppermint Syrup

DIRECTIONS
Substitute regular Milk for Almond Milk or Soy, if needed. Place all ingredients in blender. Blend until smooth. Pour and serve. Makes one 16 oz. serving. 
Garnish with whipped cream, crushed peppermints, a candy cane, or top with a Hershey's™ Peppermint Bark Bell!
---