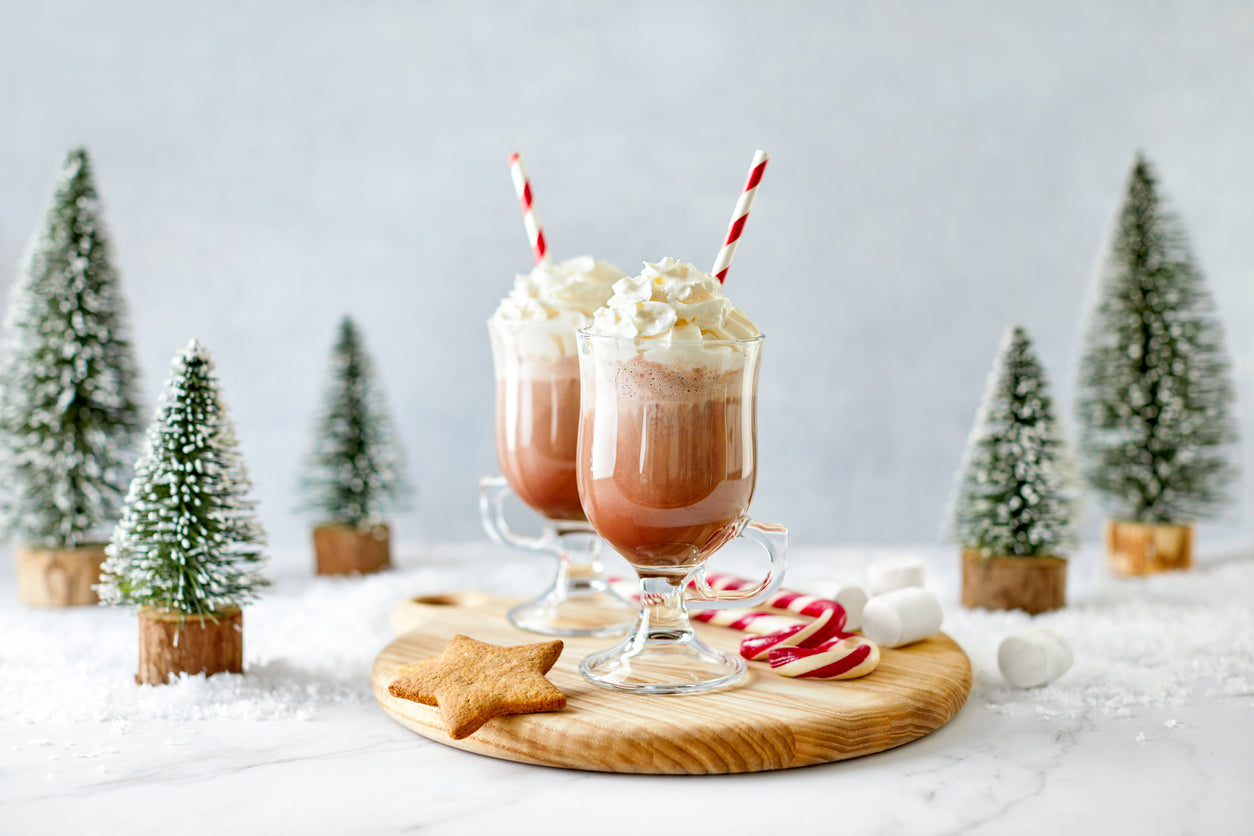 Is your coffee shop ready for the holiday season? No winter menu is complete without MOCAFE White Chocolate Peppermint Mocha! This delicious, minty, creamy indulgence is perfect for the holiday season.
INGREDIENTS
DIRECTIONS

Dissolve 1 1/2 scoops of MOCAFE™ White Chocolate Peppermint Mix in 4 oz. of hot water. Mix well and top with 6 oz. of steamed milk. Top with whipped cream and drizzle chocolate syrup. Makes 12 oz. serving.
Optional – top with whipped cream. Garnish with a crushed peppermint.
---