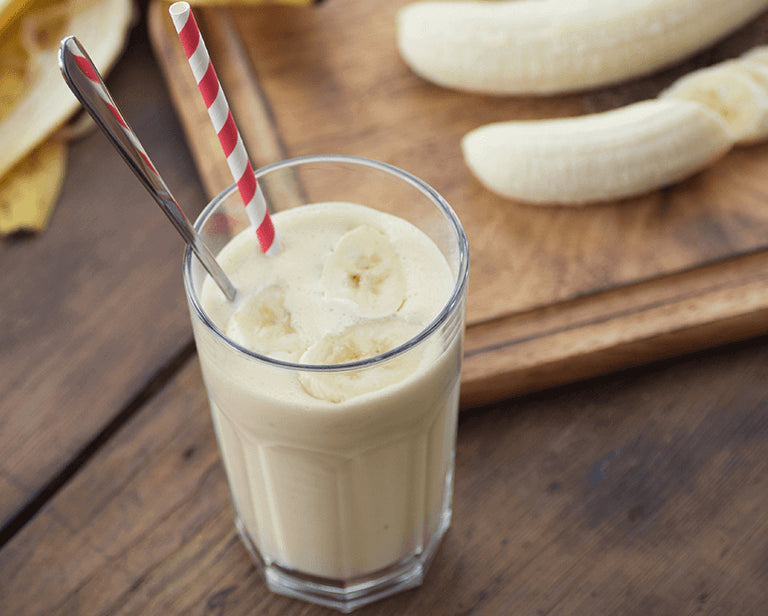 Enjoy the taste of banana fosters in a flavorful shake! Inspired by the classic dessert made from fresh bananas and vanilla ice cream with a hint of rum. Indulge during your favorite holiday, or as a refreshing morning treat.
INGREDIENTS
6 oz. Milk
1 whole ripe Banana
12 oz. Ice
1 oz. Rum Syrup
DIRECTIONS
Substitute regular Milk for Almond Milk or Soy, if needed. Place all ingredients in blender. Blend until smooth. Pour and serve.
Optional – garnish with a dollop of whipped cream topped with a light drizzle of caramel sauce, or top with sliced or caramelized banana slices.
---