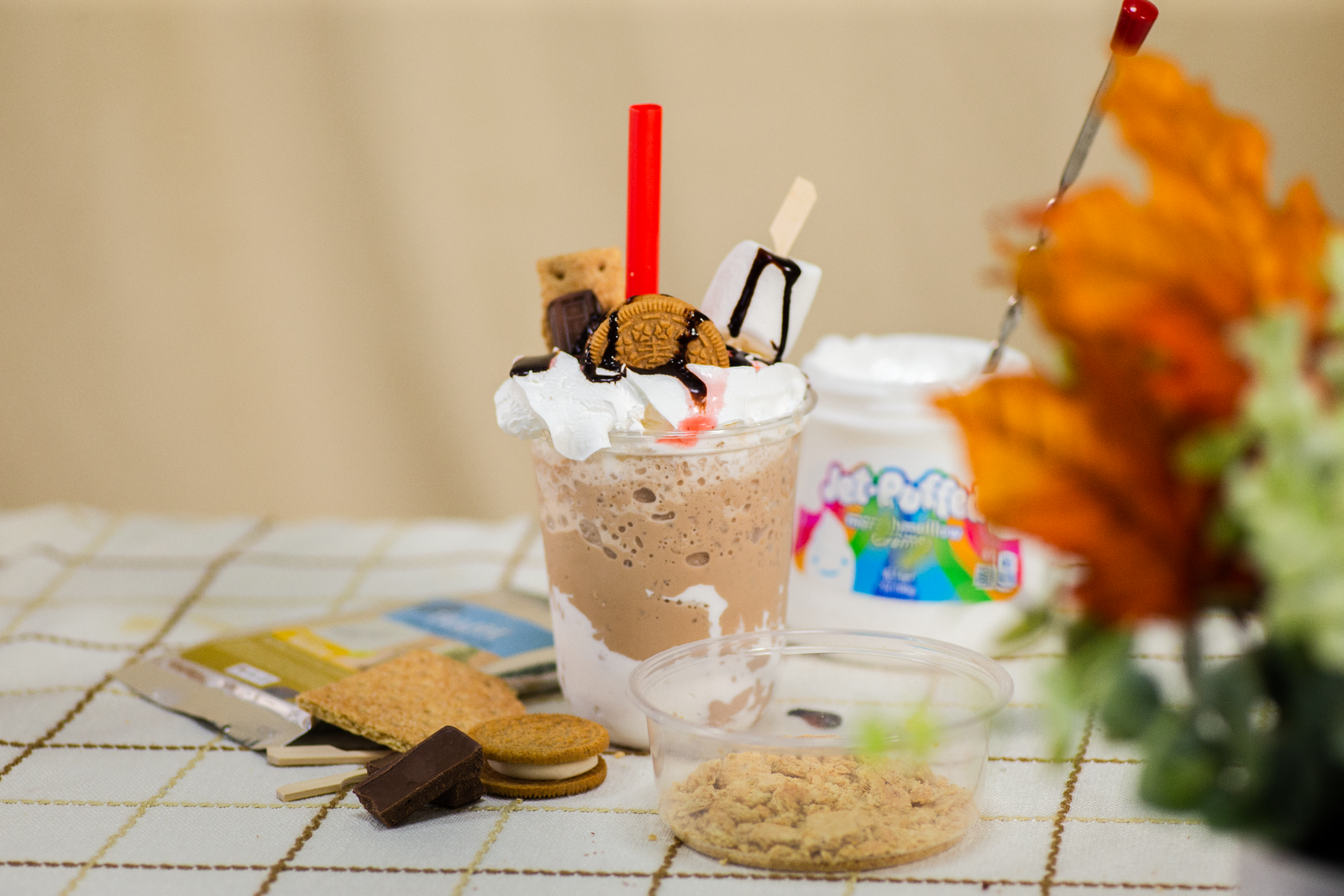 The Campfire Frappe resembles a bonfire in a cup. This recipe will have you feeling like you're sitting around a campfire eating S'mores.
Ingredients:
• 2 Scoops Mocafe Mocha Mix
• 6 oz Milk of choice
• 12 oz Ice
For Decoration:
• Whipped Cream
• Marshmallow Fluff
• Chocolate Sauce
• Graham Crackers
• 2 Marshmallows
• Piece of Chocolate
• Cookie
Directions:
1. Put ice, milk, and frappe mix into a blender and blend until smooth.
2. Take a scoop of marshmallow fluff and coat the bottom of your cup, swirling it around.
3. Pour in the blended frappe halfway.
4. Crush and crumble up some graham crackers and layer it on top.
5. Pour in the rest of the frappe in and top it all off with whipped cream.
6. Decorate the top with a piece of graham cracker, a piece of chocolate, marshmallows on a skewer, and a cookie.
7. Capture your decorated frappe and enjoy!
---