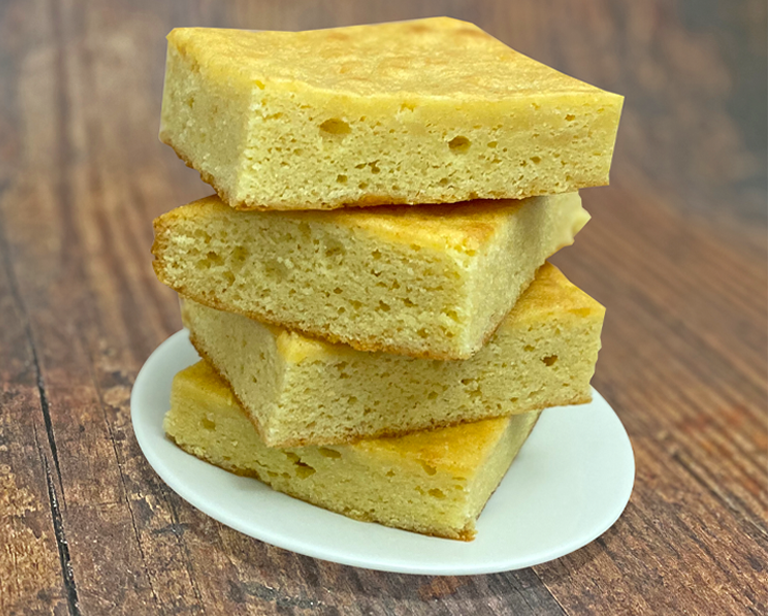 If you love white chocolate, you will love this decadent blondie recipe. 

INGREDIENTS


2 sticks unsalted butter, plus more for greasing
2 2/3 cups of 

MOCAFE™ 

White Chocolate Frappe mix
4 Eggs
2 Teaspoons Vanilla Extract
1 cup all-purpose flour
1/2  teaspoon salt
1/2 teaspoon baking powder

DIRECTIONS


1. Preheat the oven to 350 degrees. Line a 9-by-13-inch baking dish
with parchment paper, leaving an overhang on two sides. Press the
paper into the corners of the pan and lightly grease the paper with
butter.
2. Melt the 2 sticks of butter in a nonstick saucepan over medium-low
heat; do not boil. Remove from the heat and let cool slightly. Add the White Chocolate Mix, eggs and vanilla to the saucepan and stir with a wooden spoon until combined.
3. Add the flour, salt and baking powder
and mix until smooth. Spread the batter in the prepared pan and bake
until a toothpick inserted in the middle comes out clean, bake for 30
minutes. Cool in the pan on a rack, then use the parchment paper to lift
out the blondies before slicing.
1 bag yields 54 Blondies
1 batch yields 18 Blondies
---