White Chocolate Lavender Frappe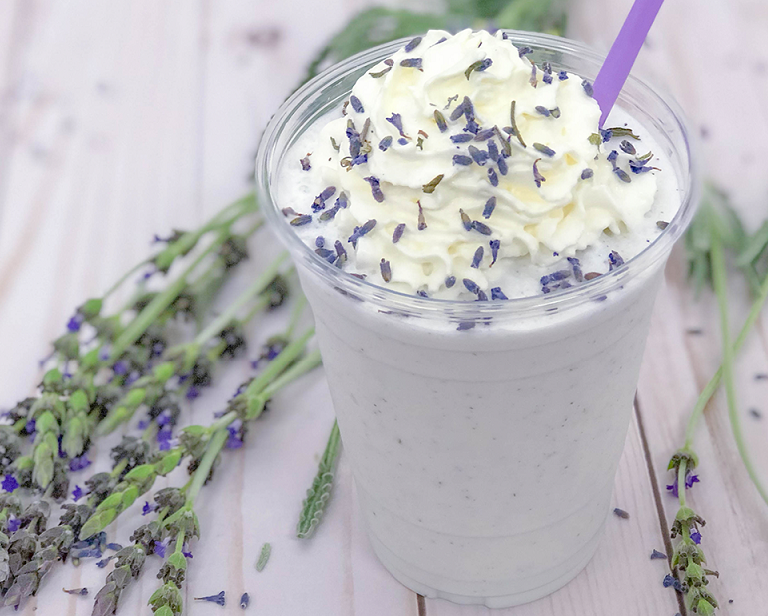 A sweet and rich blend of MOCAFE™ White Chocolate and lavender that brings an aromatic flavor to your taste buds.
INGREDIENTS

DIRECTIONS
Substitute regular Milk for Almond Milk or Soy, if needed. Place all ingredients in blender. Blend until smooth. Pour and serve.
Optional - top with whipped cream. Garnish with dried culinary lavender.
---