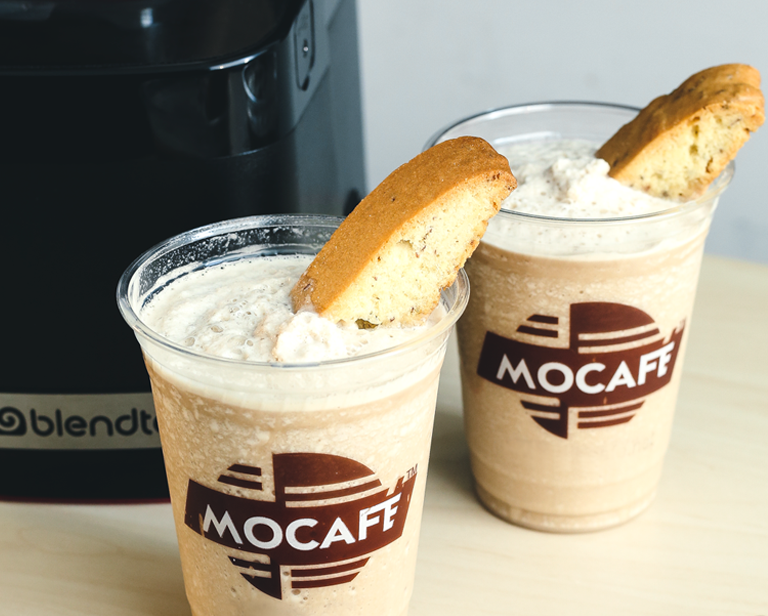 Biscotti are Italian almond biscuits from the city of Prato that pair great with hot coffees. This tasty spin on the Italian favorite contains MOCAFE™ Original Mocha, blended with a biscotto - perfect for your sweet tooth!
INGREDIENTS

2 scoops MOCAFE™ Original Mocha
4 oz. cold Milk
12 oz. Ice
1 whole Biscotto - your favorite brand or flavor!

DIRECTIONS

Substitute regular Milk for Almond Milk or Soy, if needed. Place all ingredients in blender. Blend until smooth. Pour and serve. Makes one 16 oz. drink.
Optional - top with whipped cream, garnish with biscotti crumbs, almond flakes, or shaved chocolate.
---