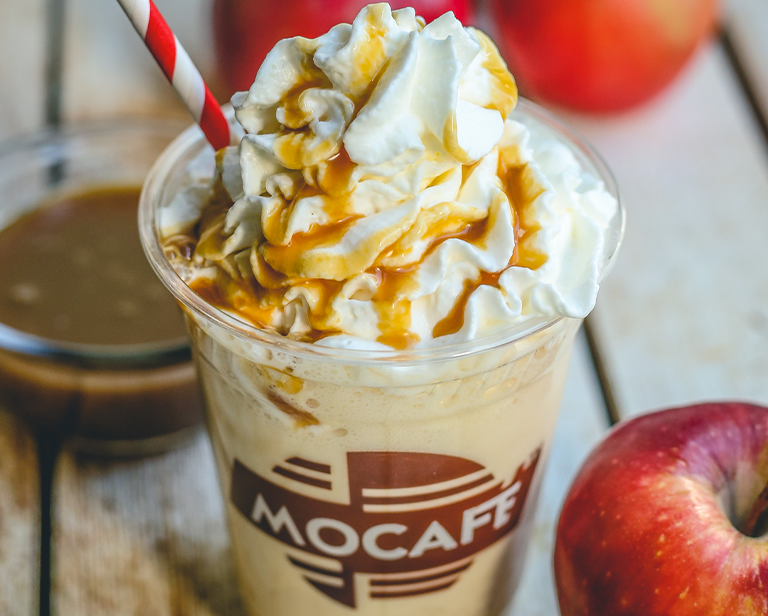 With just a few ingredients blended with our MOCAFE™ Madagascar Vanilla Smoothie mix, you can create a refreshing apple smoothie as a breakfast, snack, or dessert.
INGREDIENTS
4 oz. cold Milk
12 oz. Ice
1/2 oz. Caramel Syrup
1/2 oz. Apple Syrup

DIRECTIONS
Substitute regular Milk for Almond Milk or Soy, if needed. Place all ingredients in blender. Blend until smooth. Pour and serve. Makes one 12 oz. serving.
Optional - top with whipped cream, drizzle with caramel syrup, or top with a slice of apple fritter.
---