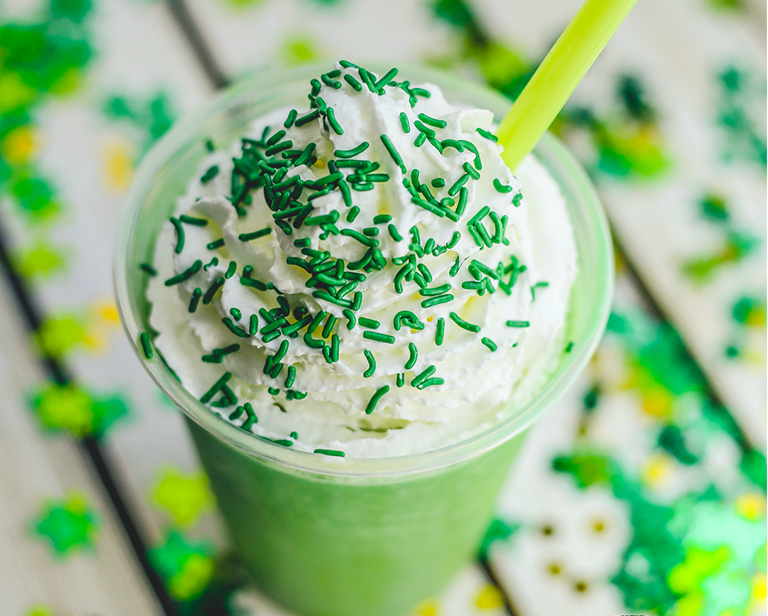 Top o' the mornin'! Enjoy this mythical blend of MOCAFE™ Matcha Green Tea and MOCAFE™ Ground White Chocolate for a unique holiday delight.
INGREDIENTS

DIRECTIONS
Substitute regular Milk for Almond Milk or Soy, if needed. Place all ingredients in blender. Blend until smooth. Pour and serve.
Optional - top with Whipped Cream and shamrock sprinkles, or dust with green sprinkles and top with a cherry.
---