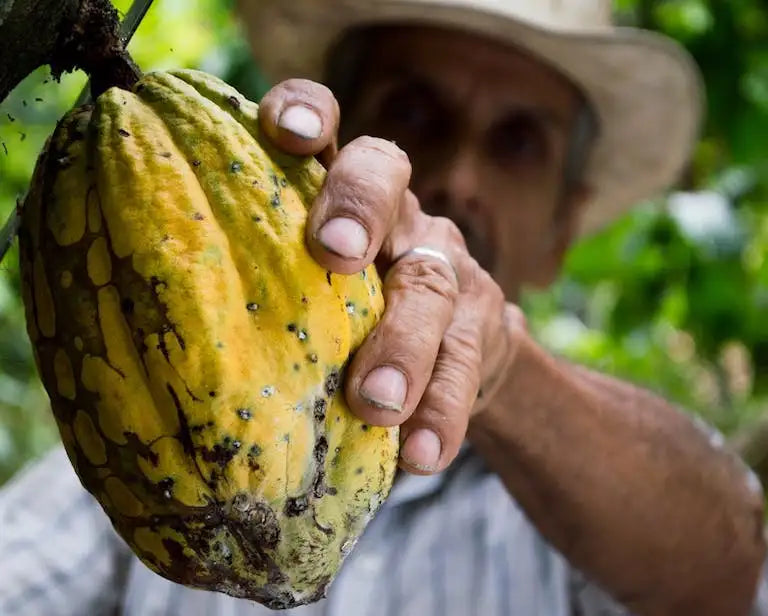 Fair trade is a set of standards that aims to improve the labor and trade conditions in developing nations. It is a progressive standard that helps save the environment, increase the well-being of laborers, decrease child labor and forced labor, and provide economic benefits to exporting nations.
Apart from providing economic and welfare benefits to workers in often exploited industries, it provides consumers with peace of mind knowing that the products they buy are ethically sourced. Thankfully, this is a trend that has become more popular and sought after in recent years.
WHAT IS FAIR TRADE COFFEE?
Coffee is one of the more popular items to get certified as Fair Trade. Growers who are able to prove that their operations live up to certification standards can qualify as FT suppliers. Businesses that purchase from these suppliers, can label those products as Fair Trade Certified after paying a fee to one of the regulatory agencies.
This standard sets a minimum price that must be paid per pound of coffee, as well as an extra $0.20 premium. This ensures that the farmers and producers are paid fairly. Since a majority of the world's coffee is grown by small farms, having a governing body that encourages ethical labor and environmental standards has helped thousands of farms improve their working conditions and environmental footprints.
WHAT IS "ORGANIC FAIR TRADE?" 
The organic certification simply takes it a step further, by certifying that the production method used by the farms are organic. Earning this certification proves that an operation is serious about sustainability, employee relations, and the long-term health of both their staff and the environment.
WHAT PRODUCTS ARE COMMONLY CERTIFIED?
While countless products qualify for certification, the most common are coffee, sugar, tea, chocolate, bananas, and wine. Non-food items such as gold and cotton are common products as well.
FAIR TRADE VS FREE TRADE 
Fair trade is more focused on the employees of suppliers, and ensuring that they have comfortable working environments, livable wages, and increased job satisfaction.
Free trade on the other hand, focuses on easing the restrictions on trade between countries, decreasing tariffs, and increasing globalization.
WHAT DOES THIS MEAN FOR ME?
When you as a consumer decide to buy FT food or products, you enjoy peace of mind knowing that you're fighting child labor and improving the quality of life for those in developing countries.
We strive to use a FT certified supply chain whenever possible. Check out some of our most popular Organic Fair Trade products: OFT Dominican Mocha Frappe, OFT Belizian Vanilla, and OFT Vera Cruz Caffe Latte.
---