German Chocolate Cake Frappe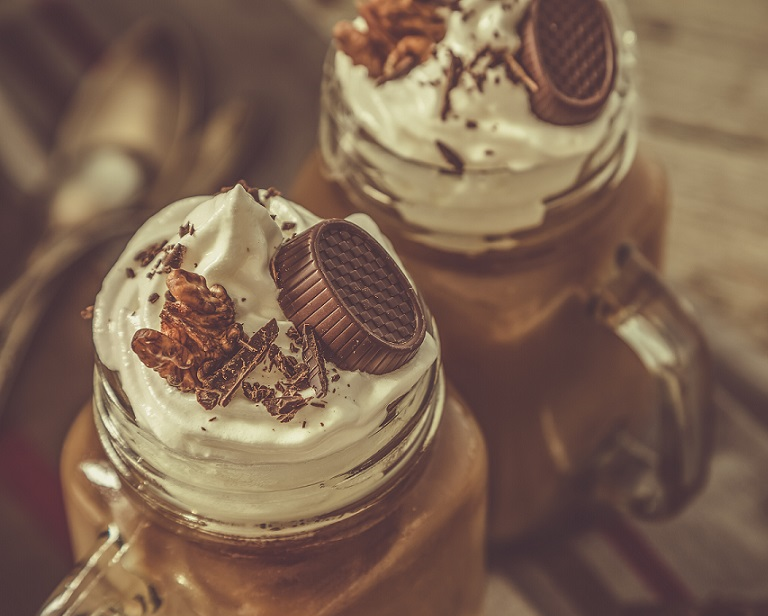 Who doesn't like a slice of rich German Chocolate cake? What about in a glass? Enjoy the smooth taste of Maui Mocha blended with the rich flavor of German Chocolate cake. Guaranteed to satisfy that sweet, chocolate craving!
INGREDIENTS

DIRECTIONS
Substitute regular Milk for Almond Milk or Soy, if needed. Place all ingredients in blender. Blend until smooth. Pour and serve. Makes one 16 oz. drink.
Optional - top with whipped cream, shaved coconut, crushed pecans, and chocolate drizzle.
---